In chapter 5 we saw another strong foreshadowing of Jesus, and today more providential circumstances are on show. If you haven't read Esther 6 recently, you can do so here. 
The providential circumstances are on show in vv.1-6, and we see that nothing happens by accident. Of all the books to be brought, of all the pages to be opened, of all the accounts to be read, the King hears about Mordecai. There are no happy accidents when we trust our lives to the Lord. 
Providentially, Haman is in the court at the right time (v.5) and he lays out a wonderful proposed gesture for the man whom the king delights to honour. Sadly, for Haman at least, this plan backfires spectacularly and the King ends up saying "…as you have said, and do so to Mordecai the Jew…".
Haman then has to eat a huge slice of humble pie and personally and physically dresses Mordecai in the royal robes and parades him around as an example of what happens to those the King favours (v.11).
This is really the beginning of the end for Haman, and he finally receives some sensible counsel when he is told "If Mordecai…is of the Jewish people, you will not overcome him but will surely fall before him."
The arranging of circumstances, people, places, timings, books, pages, comings, and goings by the Lord to facilitate His good and perfect will is just amazing, isn't it. Reading this passage, I couldn't help but think of this, from Proverbs,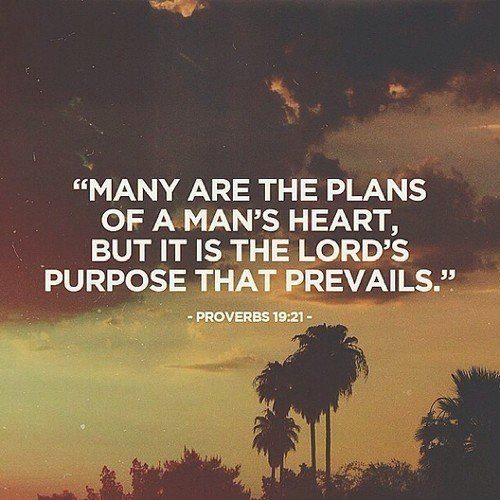 I would encourage you today just to pause. 
Pause and look around at what is happening in your life. Who is happening in your life. 
Pause and look at what the Lord is doing and allowing in your life. 
We have many plans that, if we are honest, are often self-exalting. We have seen here in Esther that when we plan our own climb, we are often unknowingly plotting our own fall. Rather than seek to prosper ourselves, let us trust in a good, loving God who has promised to work all things for our good.
Pause, pray, and look for His providence.