This morning I woke up to the terribly sad news that a Pastor in the U.S. took his own life and went to be with the Lord. He was not old in any sense of the word, barely 30. You can read the story here. 
---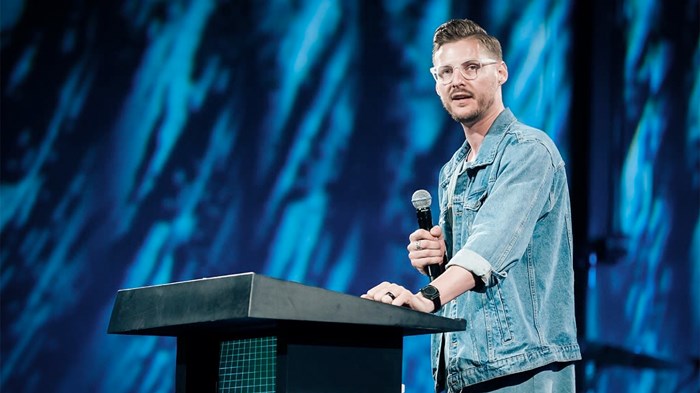 Photo from Harvest Christian Fellowship.
---
Jarrid Wilson served at Harvest Christian Fellowship and started a ministry aimed at helping those with mental health issues called 'Anthem of Hope'. He spoke out many times about depression and was open and honest about his ongoing struggles. 
When things like this happen we have so many questions;
Why did this happen?
What went wrong in this person's life?
If we knew the person we think could I have in any way prevented this?
Society can often be quick to call suicide a sin, mental health issues a sin, depression a sin. But think, would you convict a cancer patient of being in sin because their body does not work according to its intended design? Yet somehow mental health issues are quick to be cast aside as iniquity, depression as something you can just think away, and suicide as the ultimate and unforgivable sin. The Bible does speak of an unforgivable sin, but friends, suicide is not it.
Dealing with grief and loss brings many emotions to the surface. We feel deep, all-encompassing sadness, we feel anger, we feel anxiety, we feel guilt, we feel lost, and we feel confused. Why did this happen Lord?
At times when we do not understand, we must fall back on things we do understand. 
We know that God loves us.
We know that He sent Jesus to redeem us from this fallen world we live in.
We know that He proved His love for us by offering Himself as a ransom for many, for all, whilst we were still sinners. 
We know that nothing can separate us from the love of God, not now, not ever. 
Larry Taylor, whose son tragically took his own life in 1986 wrote this,
I know the sorrow of loss, but I also know the comfort of the Holy Spirit. I know God's forgiveness, and I know first hand that God can take a broken and ruined life and transform it into a thing of beauty and grace.
He goes on to say
Our society is plagued with the scourge of sin, not least of which is the horror of suicide which appears to be on the increase…The answer is a personal relationship with the living Jesus who loves you and can forgive you, restore you, comfort you, and heal you. When He returns, may He find us bringing His healing love to others. 
The Wilson family, and every other family who have dealt with this unique type of loss need the healing love of Jesus today, and every day from now until He returns or calls us home.
Join me today in praying for Jarrid's wife, children, and family.